Matt - Guitar Instructor
aka "Tiger"
Beginner, Intermediate, Advanced
Electric & Acoustic Style Guitar, Bass & Drum Lessons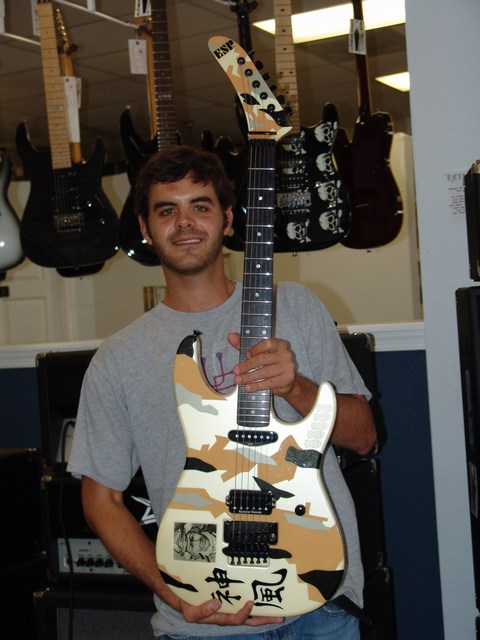 Matt Stacy was born in 1981 and has been playing guitar since the age of 12. He holds a music degree from Florida Atlantic University where he studied under the direction of Masakuni Okubo. He has played in various rock, punk and jazz bands around Florida most recently being Off the Wagon. At FAU, his major emphasis was commercial music where he studied under the direction of Michael Zager, Stuart Glazer and Alejandro Sanchez. As a composer, he has written and recorded many commercials for FAU, one of which was played in Muvico Theaters.
Check out our Guitar Lessons in Boca Raton and the surrounding areas, today.
Call Today (561) 883-8656