Katherine - Vocal Instructor
Beginner, Intermediate, Advanced
Voice & Singing Lessons
Do you love to sing?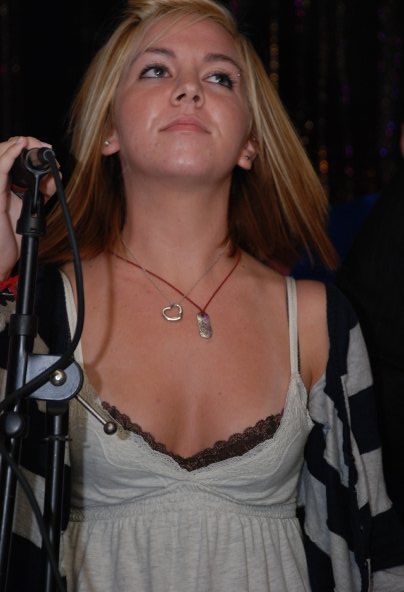 Kat Dzuro loves to sing all kinds of music and will tailor lessons to fit you. Katís eclectic musical background spans the gamut from. . .
Sing-alongs with folkie grandparents & Disney faves
Classical & sacred performances in concert & in church
Indy rock performances & recording with The Marchen Band
Jazz improv performances
Background vocals for pop, rock & reggae bands.

As a dual major in vocal performance and commercial music at FAU, Katís well-rounded perspective will help you develop your unique gifts and distinctive style. From basic technique lessons and developing a love of singing for beginners to more innovative methods to boost range, power & performance for advanced students, Katís personable lessons, fun-loving attitude and hard-working chops will make your lessons with her enjoyable and successful.
ďSinging expresses heart and soul like no other form of artĒ says Kat, ďLearning to sing with excellence and passion is like no other joy.Ē

Check out our Vocal Lessons in Parkland / Boca Raton and the surrounding areas, today.
Call Today (954) 883-8656